Summer Stays
Seasonal Closure for Summer 2021 due to COVID-19 Pandemic
With a wide variety of suites, Centennial Place is the perfect place to stay for...
Families visiting Toronto tourist attractions
Business and Conference stays
Graduate students and summer co-op terms in Toronto
Tournament and sports stays in Toronto
Affordable stays Toronto
Long-term stays of 30 days or more
With furnished suites that include kitchens, living areas, and great onsite amenities, you'll have everything you need for your short or long-term stay in Toronto.
Suites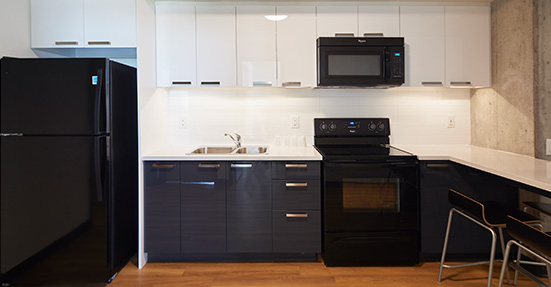 Standard Studio Suite
View suite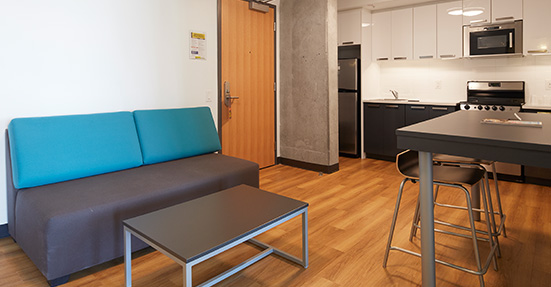 Standard suite, 2 Bedrooms
View suite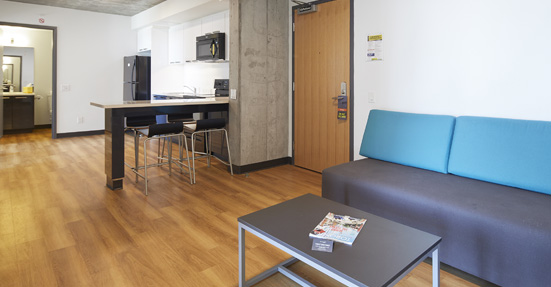 Family suite, 4 Bedrooms
View suite
Features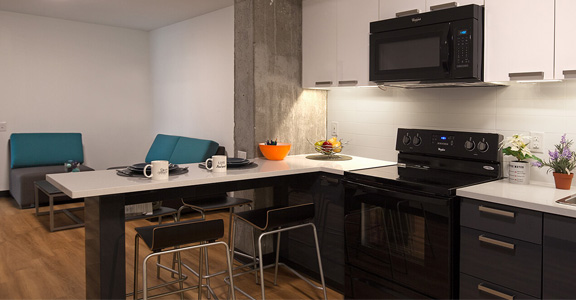 Double sized bed and bedding in each bedroom
Bathroom linens and bath products included
Buffet breakfast included
Complimentary Wi-Fi
Housekeeping service (full clean weekly)
Full in-suite kitchen
Please note there are no TVs in rooms
Amenities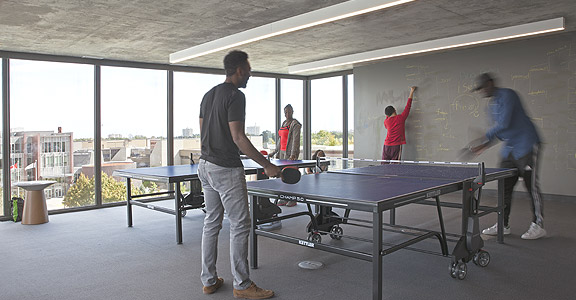 Fitness Centre & Yoga Studio
Private Courtyard with BBQ
Community Kitchens
Lounge Facilities
Arcade and Games Lounge
Ping Pong and Billards Room
Movie Theatre
In building laundry
24/7 Building Security on site
Group catering options available
Location
Explore Toronto's Great Tourist Attractions:
Art Gallery of Ontario (AGO)
BMO Soccer Field: Toronto FC, Toronto Argonauts
Canada's Wonderland
Casa Loma
CN Tower
Ontario Science Centre
Ripley's Aquarium
Rogers Sports Centre & Concert Venue: Toronto Blue Jays
Royal Ontario Museum (ROM)
Scotiabank Arena & Concert Venue: Toronto Raptors, Toronto Maple Leafs
Toronto Zoo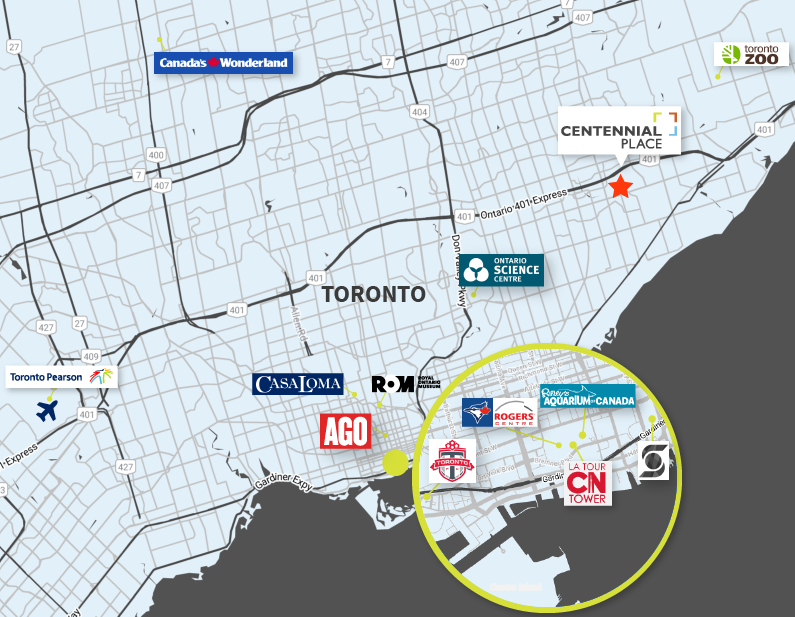 Located in Scarborough on Toronto's East Side
With convenient amenities nearby you'll have everything needed for a great stay in Toronto.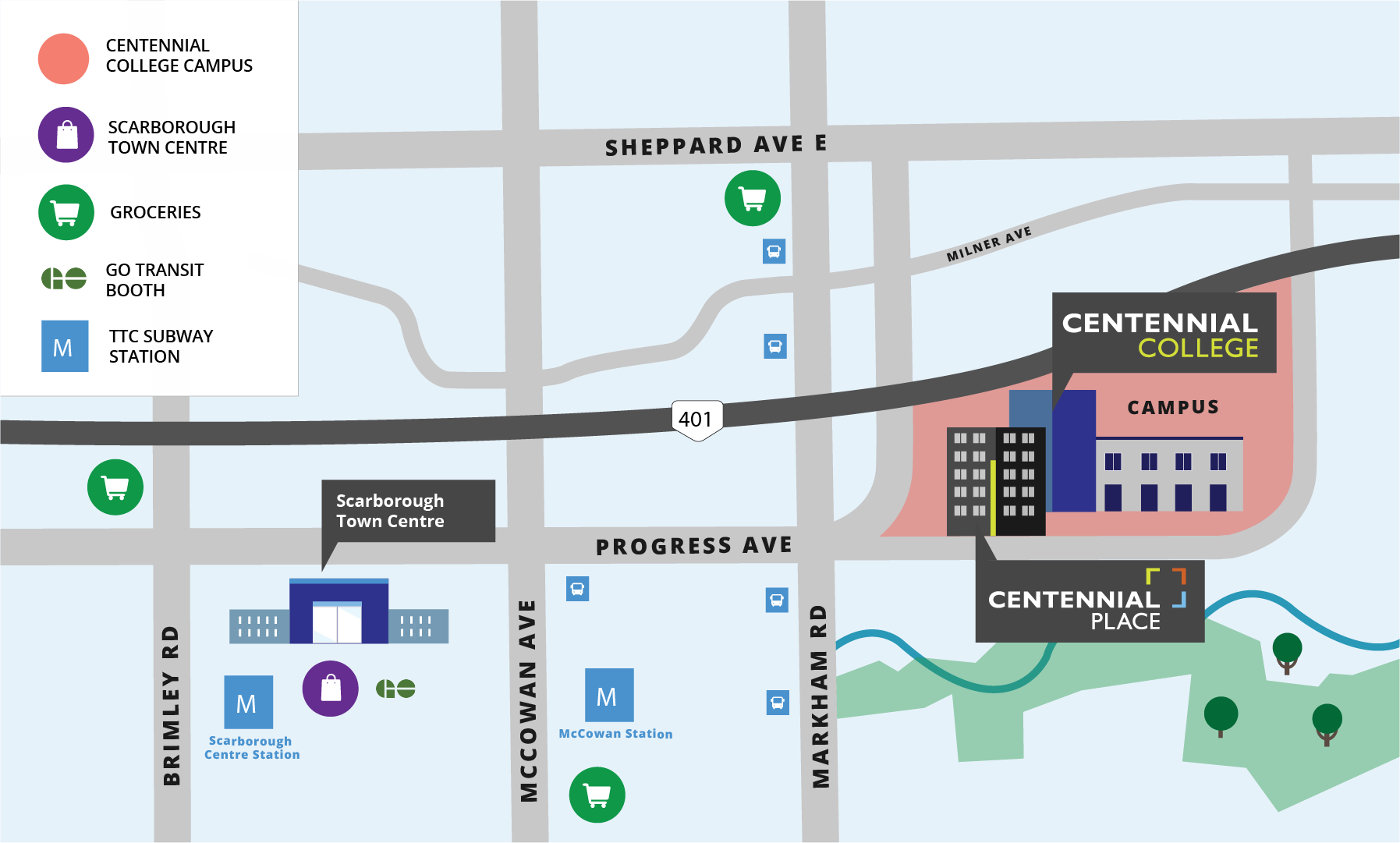 Centennial Place
937 Progress Ave
Scarborough, ON
M1G 3I8
Toronto Airport: 25 min drive
Scarborough Town Centre: 4 min drive
Go Station: 4 min drive
TTC stop: Outside the door
Minutes to the 401
Go Bus Stop: Outside the door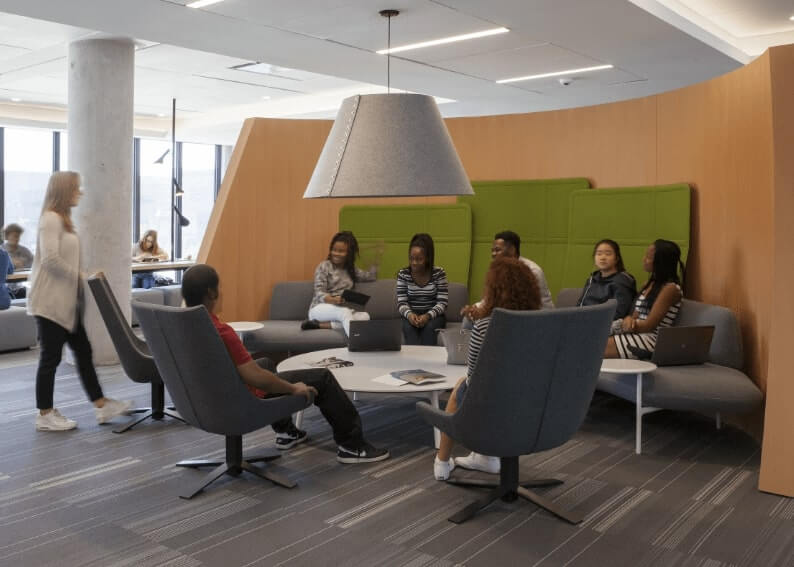 The perfect place for your Group Stay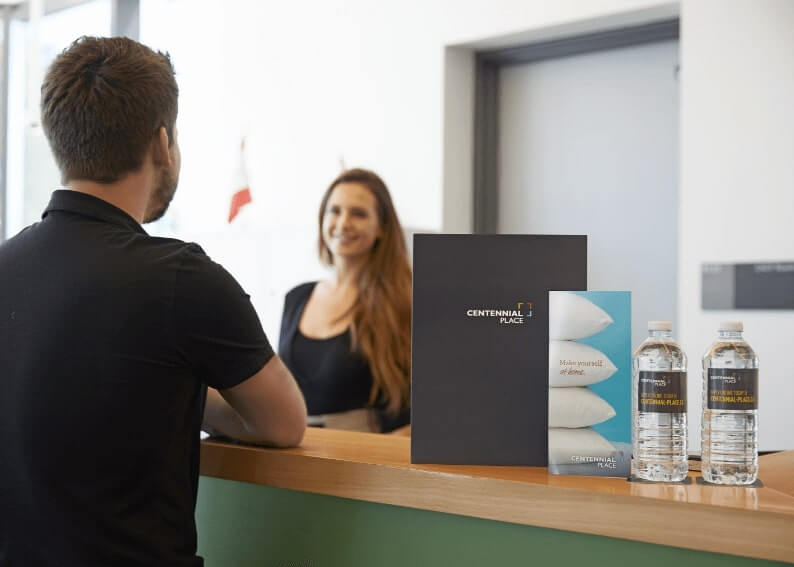 A great alternative to AirBnB in Toronto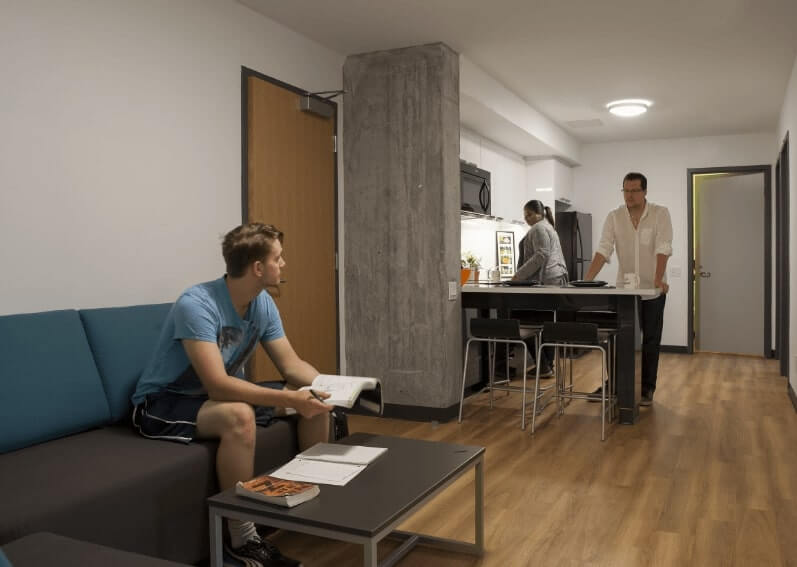 Short Term Stays Toronto from 1 to 30 days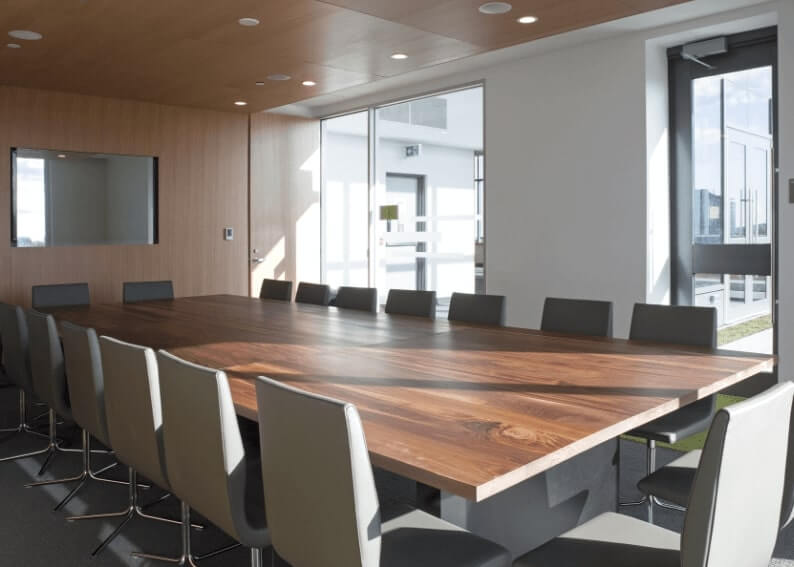 Toronto Conference & Meeting Stays
Have questions about staying at Centennial Place? Send us an Email