Summer Stays
Book a suite for as low as $99.00 per night
Book Now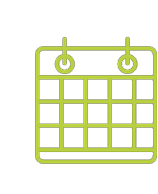 The ideal hotel alternative for your short term stay or conference group accommodations in Toronto this Summer.
Conveniently located off of the 401 Highway in Scarborough, Centennial Place is an ideal location for your short term stay or conference group accommodations. With the city at your doorstep, Centennial Place is in close proximity to all of the great attractions Toronto has to offer. Located directly beside the 401, with public transportation at your door, Centennial Place is a quick trip away from Toronto's iconic shopping and entertainment districts, and close to tourist attractions including the Eaton Centre, Scotiabank Arena, CN Tower, and Rogers Centre!
Weekly Rate starting from just $99+taxes per night.*
With the amenities you want, at a price hotels can't beat, Centennial Place is east Toronto's best accommodation option. Hospitality and comfort are our focus, so let us take care of your stay.
Book Now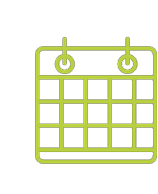 With a wide variety of suites, Centennial Place is the perfect place to stay for...
Families visiting Toronto tourist attractions
Business and Conference stays
Graduate students and summer co-op terms in Toronto
Tournament and sports stays in Toronto
Affordable stays Toronto
Long-term stays of 30 days or more
With furnished suites that include kitchens, living areas, and great onsite amenities, you'll have everything you need for your short or long-term stay in Toronto.
Suites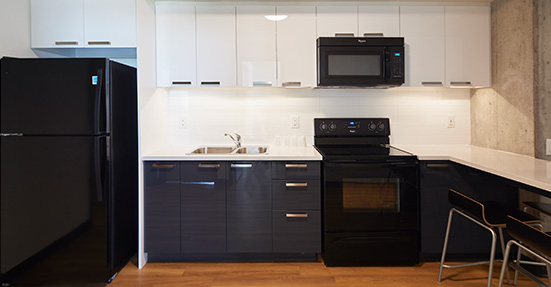 Standard Studio Suite
View suite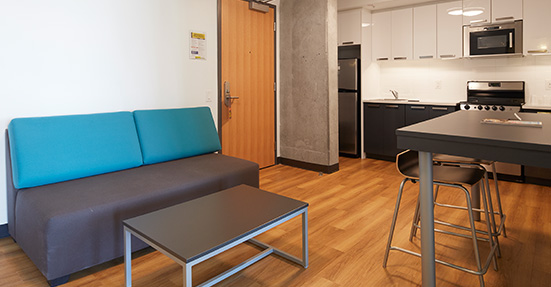 Standard suite, 2 Bedrooms
View suite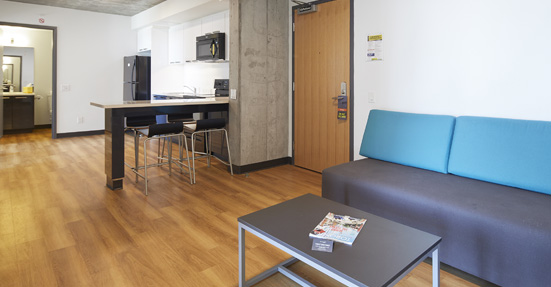 Family suite, 4 Bedrooms
View suite
Features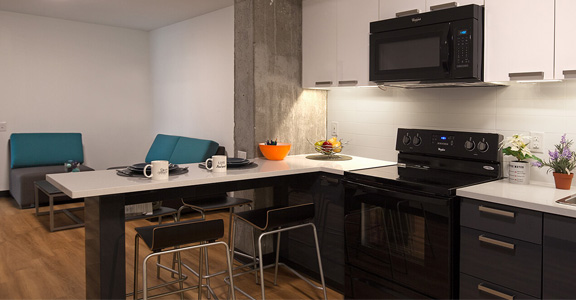 Double sized bed and bedding in each bedroom
Bathroom linens and bath products included
Buffet breakfast included
Complimentary Wi-Fi
Housekeeping service (full clean weekly)
Full in-suite kitchen
Please note there are no TVs in rooms
Amenities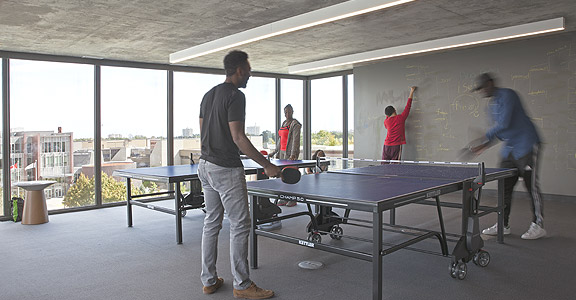 Fitness Centre & Yoga Studio
Private Courtyard with BBQ
Community Kitchens
Lounge Facilities
Arcade and Games Lounge
Ping Pong and Billards Room
Movie Theatre
In building laundry
24/7 Building Security on site
Group catering options available
Location
Explore Toronto's Great Tourist Attractions:
Art Gallery of Ontario (AGO)
BMO Soccer Field: Toronto FC, Toronto Argonauts
Canada's Wonderland
Casa Loma
CN Tower
Ontario Science Centre
Ripley's Aquarium
Rogers Sports Centre & Concert Venue: Toronto Blue Jays
Royal Ontario Museum (ROM)
Scotiabank Arena & Concert Venue: Toronto Raptors, Toronto Maple Leafs
Toronto Zoo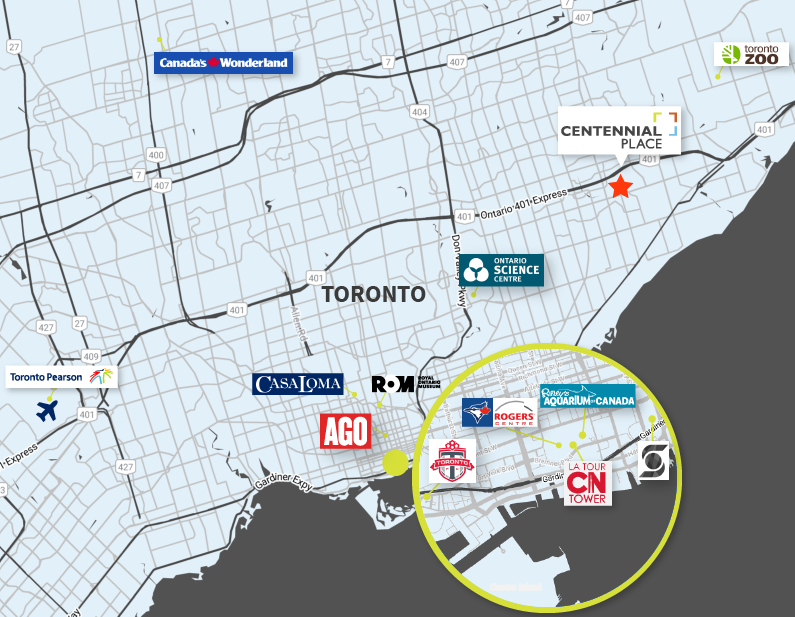 Located in Scarborough on Toronto's East Side
With convenient amenities nearby you'll have everything needed for a great stay in Toronto.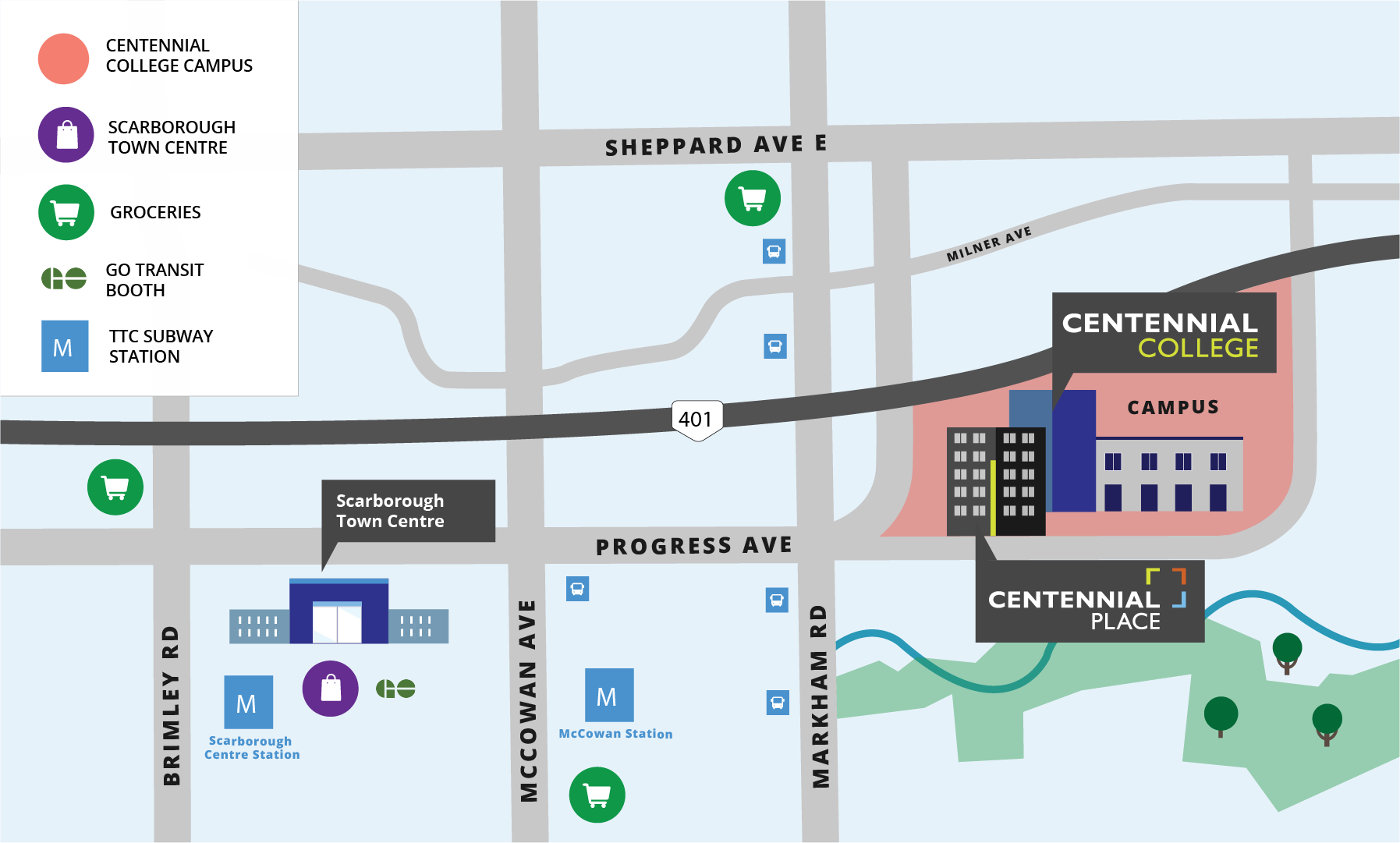 Centennial Place
937 Progress Ave
Scarborough, ON
M1G 3I8
Toronto Airport: 25 min drive
Scarborough Town Centre: 4 min drive
Go Station: 4 min drive
TTC stop: Outside the door
Minutes to the 401
Go Bus Stop: Outside the door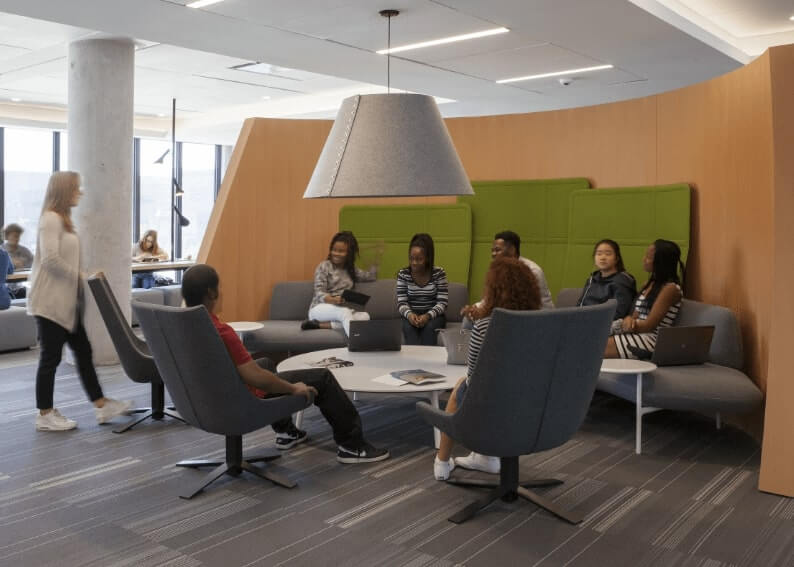 The perfect place for your Group Stay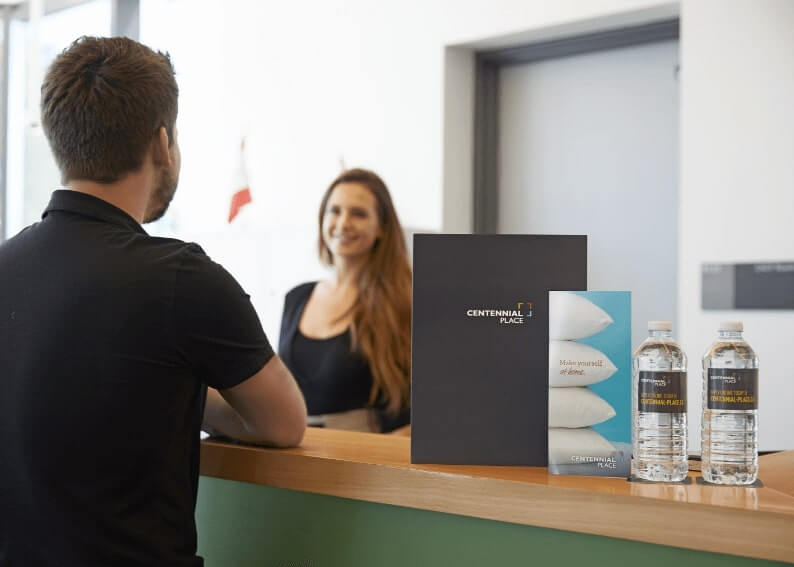 A great alternative to AirBnB in Toronto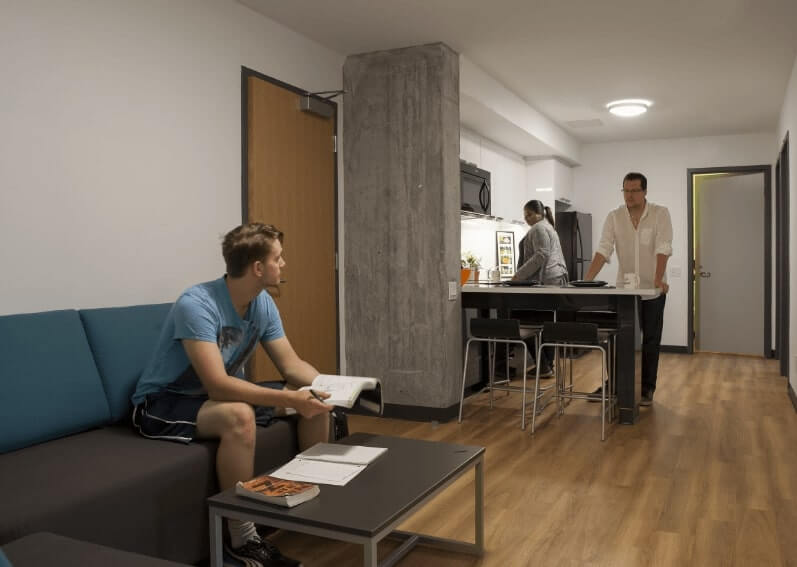 Short Term Stays Toronto from 1 to 30 days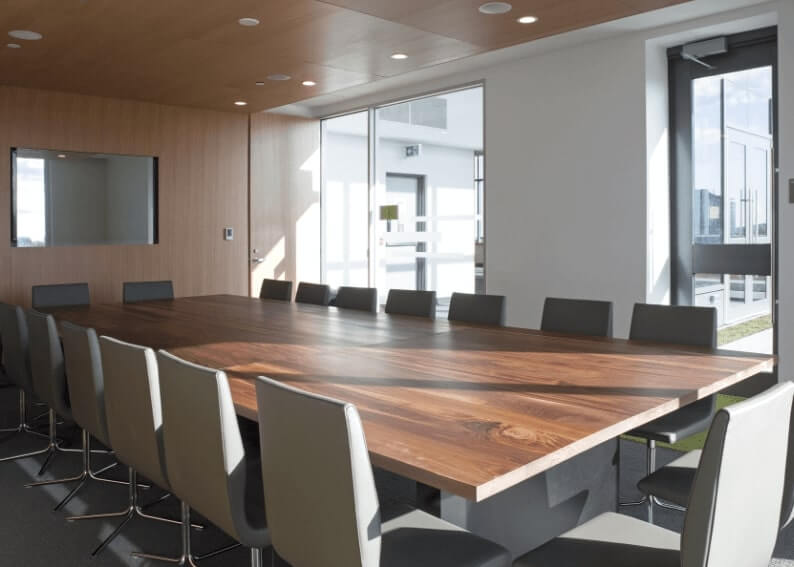 Toronto Conference & Meeting Stays
Reserve your suite today
Book Now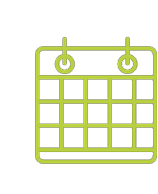 Have questions about staying at Centennial Place? Send us an Email