Dining
Seasonal Closure for Summer 2021 due to COVID-19 Pandemic
Hot breakfast included
Breakfast Times: 7:30AM – 10AM
(The Local Café & Restaurant is closed on Stat Holidays and pre-packaged Breakfasts will be available at Front Desk)
Onsite dining at
The Local
Come sample our award winning menu featuring locally sourced ingredients in a casual, friendly and comfortable setting.
Mon – Fri Lunch: 11:30AM – 1:30PM
Mon – Fri Dinner: 5:00PM – 7:30PM
Sat – Sun Brunch: 11:00AM – 2:00PM
View Menu
Vist Website
Reserve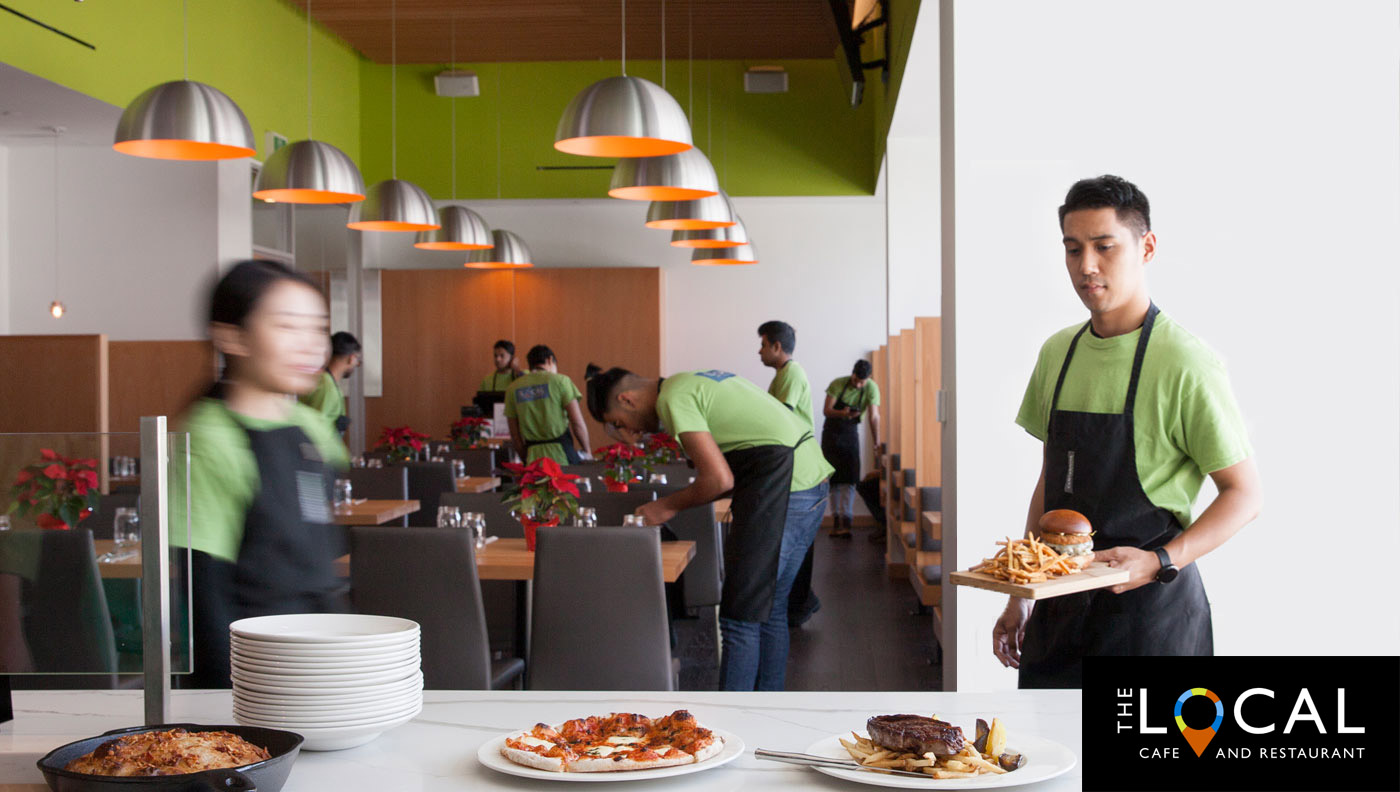 Onsite market
Our Grab n Go MicroMarket offers convenient access to fresh produce, baked goods, beverages and other food staples that can be prepared in the kitchen back in your room.
Mon – Fri: 8:00AM – 8:00 PM
Sat – Sun: 9:00AM – 3:00PM
The Local Cafe
The perfect place to get incredible coffee or espresso-based drinks, freshly baked pastries and treats, or gourmet meals to take away.
Mon – Fri: 8:00AM – 8:00PM
Sat – Sun: 9:00AM – 3:00PM
Catering
Enjoy catered meals for your event, conference or group stay. Email us to arrange catering for your group.
Nearby food & dining options
Fast Food
Second Cup
Tim Hortons
Subway
McDonalds
Double Double Pizza and Chicken
Dining
The Keg Steakhouse + Bar
Scarborough Buffet
Hakka Legend Asian Cuisine
Jack Astor's Bar & Grill
Boston Pizza
The Markham Station
Grocery
Shengthai Fresh Foods
Panchvati Supermarket
Food Basics
Have questions about staying at Centennial Place? Send us an Email